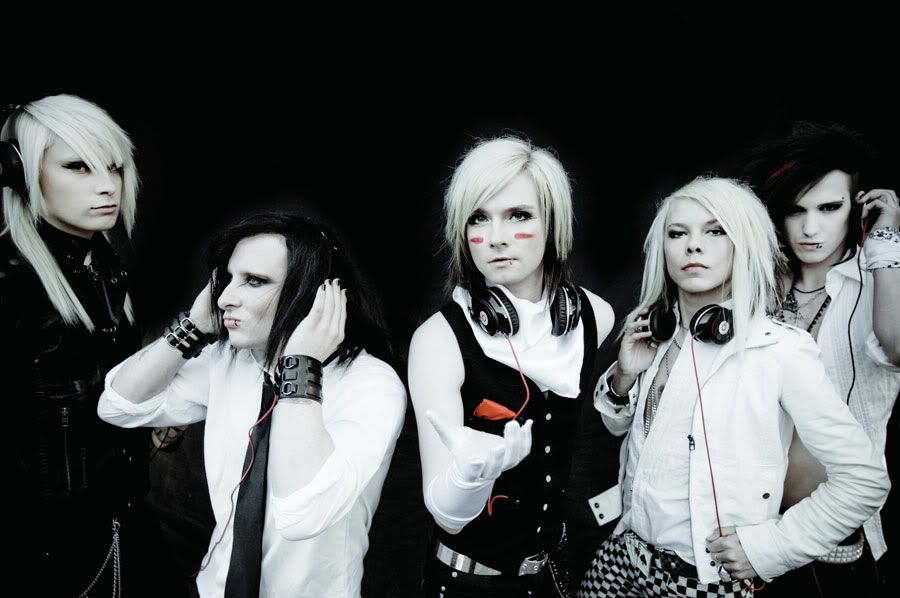 I am listening to Cinema Bizarre's acoustic version of 'Lovesongs (They Kill Me)'. I never would have expected to hear this song in acoustic, but... It's beautiful. It's so interesting; same lyrics, but an entirely different feel to the song. I think this version is much... Sadder. Like the rock version kind of seemed like a complaint, but I can actually feel the pain in the music with this version.
For you who do not know: Cinema Bizarre is my absolute favourite band.
And they just broke up.
Don't worry, I'm not going to go off and cry or anything. ;) I respect their decision, because they, of course, know what's best for themselves. They're very young (20-23, I believe), and have so many more things to do in their lives. I sure wouldn't want my entire life (or at least my youth) to be dedicated to one thing. Like Strify (the lead singer) said in an interview:
"What has always scared me the most is to stand still and not develop any further. I think you can develop through change by experiencing new things, by trying new things. I don't want to remain inside the same grid and always live after the same pattern. In that case my soul would wither."
-Jack E. Strify
I completely agree with this; it applies to me as well.
However, even though I understand and respect their decision, it does not mean that I can't be sad for a little while. ;) They were a huge part of my life.
Oh, I wish they had come to my city once more before they disbanded! I was never able to see them in concert!
g
h
o
s
t
i
e